Laying the Foundations for Health
Our goal is to rebuild the conditions for health from the ground up and to prevent the onset of disease. We believe your body has the ability to heal itself even from the worst situations if given the proper building blocks.
A "Corner Stone of Health" is defined as any major system of the body that can be both a cause and effect of all other imbalances.
We use all natural supplements, techniques, and therapies to focus on repairing and maintaining the Cornerstones of Wellness. These include:
Digestion - Liver
- Gall Bladder
Gastrointestinal (GI), liver, and gallbladder dysfunctions are the most overlooked and mismanaged disorders in healthcare today. This is the number one cornerstone that must be addressed. On every patient we run a comprehensive digestive stool analysis to determine your ability to digest, absorb, and assimilate nutrients from your food, rid you body of toxins, and insure proper hormone and sugar balance. Did you know that 60-80% of the immune cells in your body are found along the lining of your GI tract? Did you know that the GI system is responsible for the production of 99% of your body's neurotransmitters - the chemicals that control your brain function.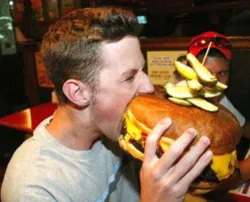 Stress and
Adrenal Function
Stress is not just emotional - but can be caused by chemical, physical, and temperature stressors. Stress is an epidemic in our society. There is no age group, ethnic background, or socio-economic position that is immune to the effects of stress. When stress causes cortisol to go up or down habitually, there are serious consequences to your body. Stress causes hormonal imbalances, liver-gut-gallbladder destruction, immune disregulation, blood sugar problems, and neurotransmitter imbalances in the brain - along with thousands of other biochemical consequences. It is imperitive that we learn how to modulate our stress responses. In our office we use All Natural Nutritionsl supplementation, HeartMath computer systems, Cold Laser Emotional therapy, Far Infrared Sauna, and Nutri-Energetic Systems Infoceuticals along with Massage, and Research-based Hypnotherapy to find the approach that works for you.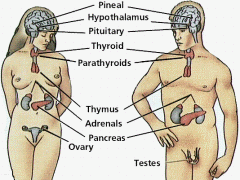 Hormonal problems come in many shapes and sizes - from PMS to infertility to hot flashes, from man-boobs to diabetes, from thining hair to an inability to lose weight, etc. Hormonal imbalances can be caused by or create any symptom you can imagine - from difficulties thinking and learning to digestive problems - even these can be linked in to hormonal imbalances. The only way to get an accurate assessment of what your hormones are doing is to measure them with Salivary Hormone Panels. Amazingly, even though these disorders can be complex, almost all of them can be rebalanced using natural whole food supplementation.

Immune System and Inflammation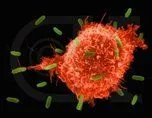 If your immune system was an army, then inflammation would be the equivalent of just "Bombing Everything". Many things can trigger the immune system to drop its bombs: foods, toxins, micro-organisms, hormones, allergens, injuries, and even stress by itself. Inflammation can occur as asthma in the lungs, eczema and other skin disorders, painful gastrointestinal problems, and insults to the nervous system such as MS, Alzheimer's, and Dementia along with heart disease, joint destruction, and hundreds of other symptoms. Functional medicine can offer so much more than just non-steroidal anti-inflammatory drugs (NSAIDS such as ibuprofen) or prednisone. Routine blood tests if interpreted in a preventative way can uncover many of the early causes before it leads to serious disease.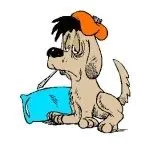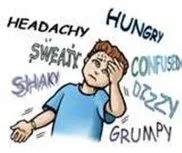 Speaking of epidemics, let's talk about your blood sugar. Disorders in blood sugar maintenance disrupt all aspects of human physiology. Extreme examples of what blood sugar imbalances can do to you include: blindness, amputations, heart disease, and Alzheimer's – just to name a few. More daily experiences include hormonal problems, blood pressure problems, cholesterol and triglyceride problems, difficulty thinking and staying awake as well as difficulty sleeping. Blood sugar problems are not just caused by what you eat, although that is very important. Stress, liver function, and leading a sedentary lifestyle are also contributors. Routine fasting-blood tests along with a history of symptoms are all we need to test to start designing a natural solution to these deadly imbalances.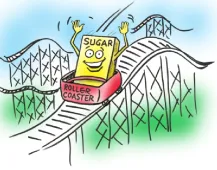 Brain and Neurotransmitters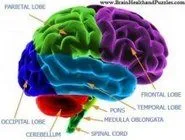 Neurotransmitters are the body's chemical messengers. Any mood disorder, problems with learning, concentration, or memory, hormonal imbalances, and even digestive disorders are a few of the many issues that can be traced to problems in neurotransmitter balance or inflammatory conditions of the brain. Just like we determine the efficiency of a car's engine by measuring the exhaust, we measure the function of these neurotransmitters by measuring their metabolites, or breakdown products, in urine.